What is human trafficking?
Human trafficking is a form of modern slavery. It is a crime where a person is exploiting another person to gain money for his own benefit. The human traffickers control their victims by taking advantage of their vulnerable situation. Often, they use physical or psychological violence and limit the victim's freedom. But they can also maintain their victims in a situation of economic dependence (for housing, food, documents), and/or simply abuse a victim's vulnerable position. Traffickers can operate as part of a criminal network but can also act alone.
Human trafficking can affect everyone: adults and children; male, female and transgender; from all nationalities (Belgian, EU and non-EU). You could also be or become a victim!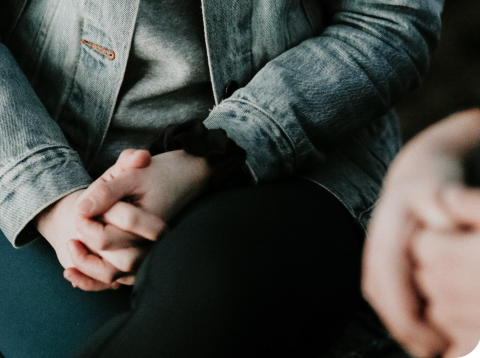 Human trafficking can take different forms
What happens when you contact us?
We will listen to you
Together we will evaluate your situation and your needs. If we consider that you may be a victim of human trafficking, we will invite you to a local care centre to know more about your situation.
If we consider that your situation is not one of human trafficking, we will do our best to find an organisation better suited to help you.
We will talk with you
During the meeting in our office we will further talk with you, and if it becomes clear that you are a presumed victim of human trafficking, we will explain everything concerning your rights, about possible support, and about the victim protection procedure.
We offer you support
You will then have the choice to do what you want: you can accept our offer to enter the protection procedure, but you can also choose not to. In that case, we will not be able to support you, but we will do our best to find another organisation who might give you the kind of support you're looking for.
Is it human trafficking?
If you are not sure that it is a situation of human trafficking, these questions will help you find out:
Are you forced to do things you do not want to?
Are you working long hours for little or no money?
Are you forced to work even when you are sick or injured?
Is someone threatening you, your family or your loved ones?
Is someone controlling you and monitoring your movements?
Has someone taken your passport and ID documents?
Do you feel stuck in this situation and that there is no alternative?
If you answered YES to 2 or more of these questions, you may be a victim of human trafficking. Do not hesitate to fill in the form or to contact us. We will do our best to help you find a solution.
Find help near you
Who we are?
There are 3 specialized care centres which support victims of human trafficking in Belgium: PAG-ASA, PAYOKE, SÜRYA. Together, we work to help victims of human trafficking who were trafficked and exploited in Belgium. We offer advice, information, and support to recover from exploitation and to regain control over their life, free of human trafficking.
We do that within the legal framework of the Belgian protection procedure for victims of human trafficking.
Our services are free and confidential. If you wish to anonymously talk about your situation, it is possible as well: you don't have to say your name.